Emmanuel P
March 29, 2011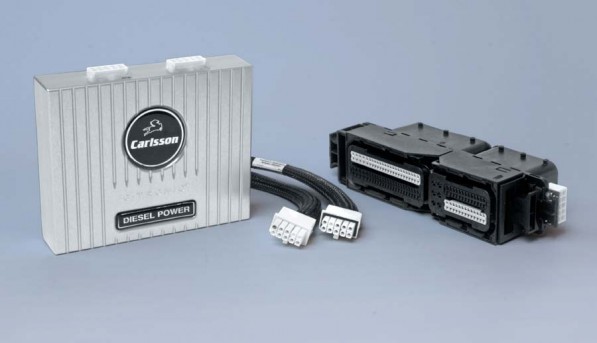 Carlsson is demonstrating that ECU upgrades are not limited to gasoline-engined cars. Piggybacking onto the Mercedes C-Tronic system used in Mercedes 350 CDI engines, Carlsson's plug-in module increases output of the type MO642 engine from its base 265 to 310 horsepower. Topping that 45 horsepower increase in output is a 5% increase in fuel economy. This is getting the best of both worlds in terms of performance and fuel consumption. Additionally, peak torque is increased to 700 newton-meters from the original 620. These performance gains provide significant benefits for cars equipped with this engine. For example, the E-Class sedan's 0-62 time is cut from 6.2 to 5.5 seconds.
A company press release states that, "The new C-Tronic DIESEL POWER makes use of the engine's reserves and, thanks to the connection to the vehicle's electronics system, guarantees that safety limits are always adhered to and that the engine is not exposed to any excessive wear. For the new diesel engines, which are based on completely new fuel injection technology, Carlsson has developed a new generation of the additional control units through a sophisticated endurance test."
The plug-in module carries a certificate from the German Technical Inspection Certificate (TUV), carries a warranty and is available for 1,785 Euros.