Kharl Prado
March 3, 2011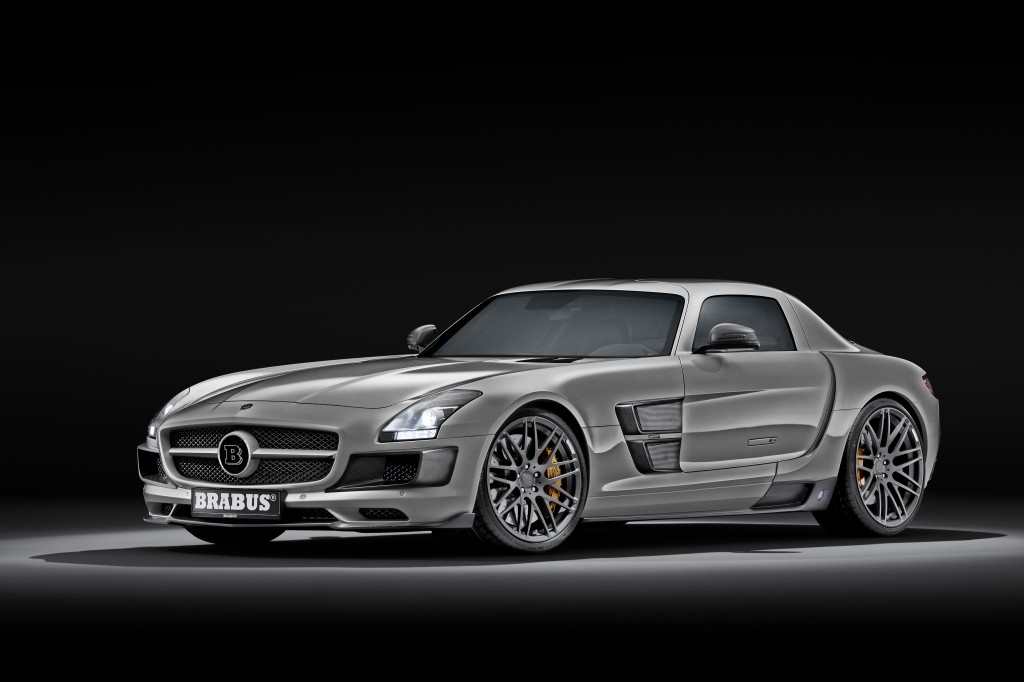 It generates a whopping 700 horsepower, 626 lb-ft of torque and is wrapped in the trappings of the tuner's WIDESTAR body—that's the SLS AMG-based BRABUS 700 Biturbo, set to take center stage at the ongoing Geneva Motor Show.
BRABUS engineers have fitted the car with a new custom twin-turbocharger system on top of the SLS AMG's standard 8-cylinder machine. Both of the tubrochargers have air diverter valves as well. There are also high-performance exhaust manifolds that allow for maximum flow of the exhaust gases.
The specifically-developed turbochargers are made with left-turning chargers to eliminate the drawbacks of right-turning versions. This helps achieve the optimal gas dynamics and flow for the car to give it top-class performance and an astounding power curve. The engine's internals have also been modified with special BRABUS-forged pistons and are lubricated with synthetic ARAL motor oil.
Aside from raw hardware, there's also a new engine management system that maps the ignition and injection so that the high-performance components in the 700 Biturbo are all in sync. There's integrated boost pressure control that helps deliver the high amount of power while still meeting Euro V emissions standards.
At the rear end, there are four slanted tailpipes made from ultra-light titanium. A cockpit-controlled pneumatic flap system helps give the car a distinct sound compared to the stock exhaust system.
With the car's WIDESTAR body, prospective buyers are in for a sporty entrance at all times. Additionally, aerodynamics have not been sacrificed as the car has been tested extensively using a wind tunnel. Lightweight carbon-fiber compounds were used to keep the car light but still sturdy.
Check out the image gallery below to see more of the BRABUS 700 Biturbo's press pics.