Kharl Prado
March 3, 2011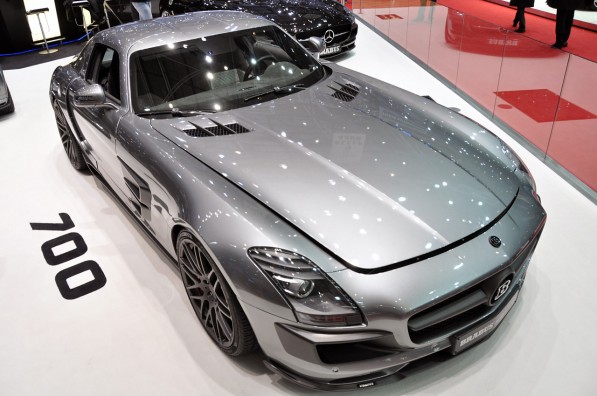 We've already given you the rundown on tuner extraordinaire BRABUS' latest masterpiece, the BRABUS 700 Biturbo based off the Merc SLS AMG. Well, the wide-body sports car just made its official debut live at the Geneva Motor Show, taking its place amidst the bright lights and the best cars.
In the live photos, we see the BRABUS 700 Biturbo spread open for the whole world to see—baring its B63 twin-turbocharged system that churns out 700 horsepower and 626 lb-ft of torque, along with the sporty interior inside the tuner's familiar WIDESTAR body kit. The interior features include fine black and white leather, a new steering wheel and matte pedals and foot rests made from anodized aluminum.
The body is built from lightweight materials with carbon fiber added in the mix. The vehicle is also fitted with a custom Bilstein suspension system to help handle the extreme amounts of power and there are 20-inch alloy rims that adorn the wheels.
The Geneva Motor Show will run from March 3 through 13.

Photos Courtesy of Autoblog.com