Kharl Prado
February 23, 2011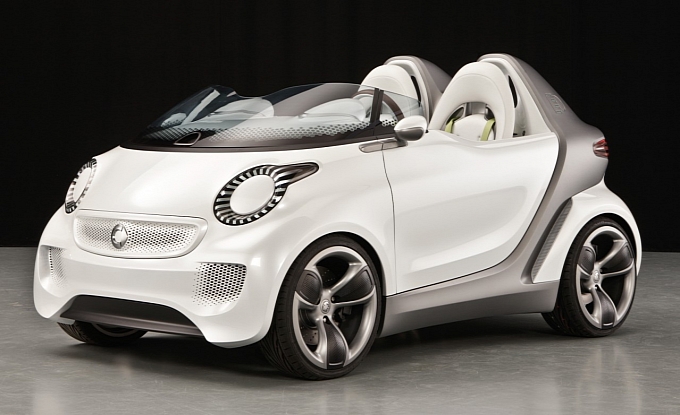 There had already been reports that there will be an actual smart Roadster likely headed for Geneva. Now, the Daimler company has released a complete gallery of images showing the highly-anticipated electric vehicle concept—the smart Forspeed—pegged to take center stage at the upcoming 2011 Geneva Motor Show this March.
The Forspeed noticeably has no roof, and in this it is quite similar in appearance to the Crossblade, which was a limited edition of the smart City Cabrio car with a Brabus-tuned power plant. The Forspeed, however, will never see the light of day in a smart dealership because it is intended as a design showcase for the next generation of the fortwo line along with a planned reintroduction of the five-door forfour vehicle.
Since it's a design concept, smart really went all out on some elements of the car—the lights, the lack of external door handles plus a unique tonneau cover design that can optionally only cover only the passenger's side. Still, the entire concept is all about showing how fun electric cars can be.
The Forspeed concept is fitted with an electric motor that gives out 41 horsepower that pushes the car up to 37 mph (60 kph) within 5.5 ticks. You might think that Forspeed is a misnomer in this case, but hey—it gets to the 75-mph top speed one full second faster than the conventional fortwo electric drive. The concept is pegged to run a full 85 miles on just one full charge, and the batteries can be recharged to 80 percent of capacity within a mere 45 minutes.
Do check out the smart Forspeed official image set after this.