Kharl Prado
February 25, 2011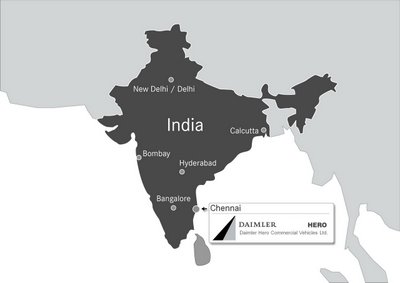 If you're looking for the first real collaborative product out of the Nissan-Renault-Daimler partnership, you might have to look over at India, where the trio of large automakers are aiming to launch a small car for the hot market in that Asian country. The small car project currently operates under the nickname Project Edison.
Given the proximity of the Chennai-based Daimler truck plant to the car and LCV facility of Renault-Nissan, it's really a very viable project and the collaboration won't be such an inconvenience.
"We have worked very closely with Renault over the past year and if we are able to develop something suitable for the market, then India could get it," said Daimler chairman Dieter Zetsche. "We know small cars is big in India and we are aware of the growth potential. There is a lot of work going on between Renault and Smart. The new A-Class (Mercedes' smallest offering globally) also has a high chance."
The project is currently in the stage where it is developing some drivetrains for rear-wheel drive cars, just like those previously found on smart cars. The automakers have narrowed down engine choices to a bunch of small-displacement diesels and a 1.2-liter four-cylinder petrol power plant.