Kharl Prado
February 5, 2011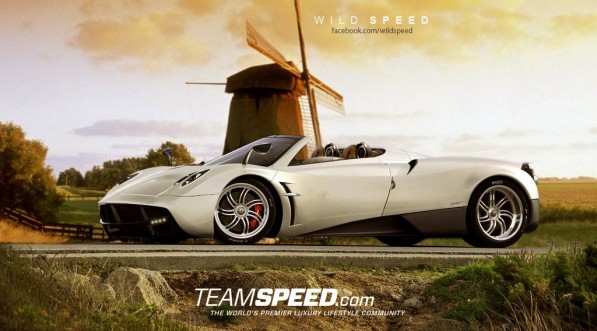 The supercar isn't really out there yet, what with the official unveiling made very recently, and now people are already anticipating the different trims of the Pagani Huayra. This showed in a recent rendering made of the Huayra's Roadster version, something that is practically guaranteed given that Pagani sold a good number of the roadster version of its previous supercar, the Zonda.
Speculation pegs the specs of the roadster at something similar to the coupe version, powered by the same V12 twin-turbo engine from the Mercedes-Benz AMG division. That's because of the same approach used for the Zonda, and production is expected to be in the low double digits each year to keep the vehicle exclusive.
The rendering was made by Wild-Speed, a particularly skilled Photoshop artist, and showcased at the Teamspeed forum. You can view the thread by following this link: http://bit.ly/f9pO2j. There's another rendering from AutoGuide.com made by Jon Sibal (jonsibal.com).