Kharl Prado
February 22, 2011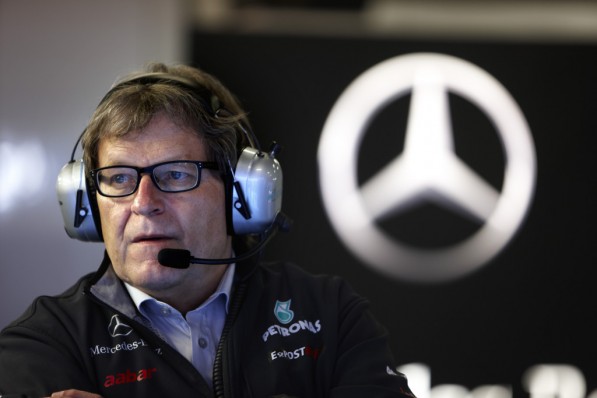 Nico Rosberg, in the new Mercedes GP Petronas W02 race car, emerged as the time leader in last Sunday's F1 test session at the Circuit de Catalunya. However, Merc's motorsport director doesn't think that the vehicle is quite there yet. Norbert Haug expressed in an interview mere hours before the great run by Rosberg that the car isn't in the kind of shape needed for a Top 10 finish in a race.
"If there was a race today, we would not be in the Top 10," came the bold statement from Haug. Of course, adjustments and developments had been factored in for Sunday's run, hence the spectacular finish by the German driver.
Haug immediately made a revision to his statement. "We know that at the moment our car is not good enough for the Top 10, but we had been hampered by having to cut holes because of temperature problems, and also Nico had been without KERS." That would be sufficient explanation for the lackluster performance by the vehicle in previous runs.
In addition to the adjustments being made after the test runs, Haug revealed that Mercedes GP is set to introduce a new aerodynamic package right before the F1 season's start at the Bahrain Grand Prix. "Our plan is that with our new aerodynamics package we close much of the gap and have the car good enough for the podium," said Haug.