Kharl Prado
February 11, 2011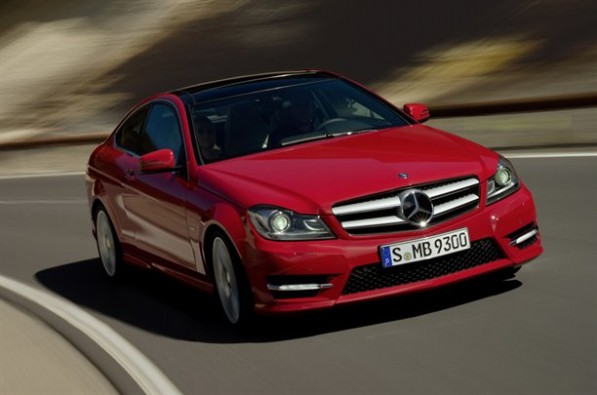 The upcoming Mercedes-Benz C-Class Coupe is set to be unveiled at the Geneva Motor Show this March. Like all good vehicle models, however, official images of the vehicle have been leaked out. This time around, it's all thanks to a German magazine, which published a trio of images.
The new C-Class will be slotted just below the E-Class Coupe, and it is pegged to take the place of the CLC and CLK vehicles. It's platform is of course the same as the C-Class estate and saloon variants, and as such the coupe's front fascia is a spitting image of those aforementioned trims.
The changes start after the front end, though. The A-pillars sport a revamped design, and the Coupe gets a sleek silhouette thanks to the flowing roof and shoulder line. Inside the cabin, we see pretty much the same updates that the other the C-Class models received. There's the redesigned steering wheel, a face-lifted switchgear, premium trim materials and something like the E-Class's angular binnacles on the instrument panel.
The new C-Class Coupe is set to retain the engines found in the standard C-Class—the four-cylinder diesel and petrol engines plus the new 3.5L V6 petrol power plant. In addition, the coupe is set to have a C63 AMG variant that can rival the BMW M3. A Black Series edition is also probable.