Kharl Prado
February 14, 2011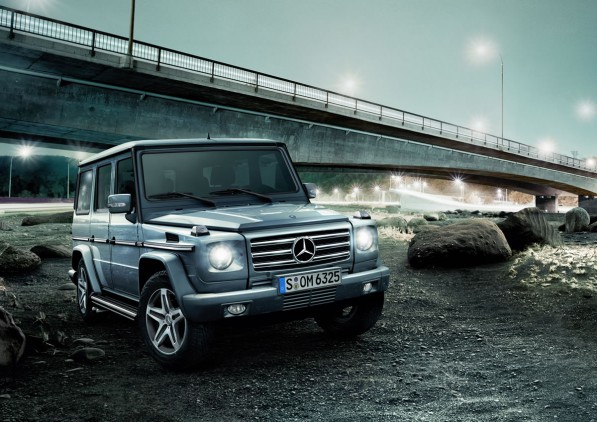 The recent reader survey from "Off Road" saw the Mercedes-Benz G-Class awarded with two wins, taking first place in both the Luxury off-road vehicle category and in the Classic category. The wins put the G-Class in the specialist publication's winners' circle for the eighth year, and as such staked its claim as the Off-road Vehicle of the Year.
The G-Class was not the only winner for Mercedes-Benz, however. The Unimog multi-purpose four wheel drive medium truck was also considered by a majority of Off Road readers to be the best in the Special Vehicles category.
With over three decades of production under its belt, the G-Class is the longest-serving model from the folks at Mercedes-Benz. For the current model lineup, prospective buyers can choose between a trio of body variants. You have the short-wheelbase station wagon, the long-wheelbase version and the convertible. These can be purchased with a BlueTEC V6 diesel engine that is not only environmentally-friendly but also goes for 210 horsepower, or a 5.5L petrol engine with an output of 388 horsepower. Dynamic handling and superior performance drive systems are both at the core of the G-Class, with the technology needed to handle tough off-road paths.
There is also the flagship model, the G 55 AMG, which delivers 507 horsepower with 700 Nm of torque. It is only available in the four-dour long-wheelbase variant.