Emmanuel P
February 4, 2011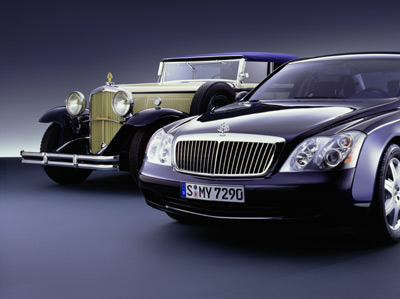 The ultra-luxury Maybach brand has been reintroduced to India by Mercedes-Benz in a nod to the growing number of rich people in the country. Customers will have a choice of two variants, namely the Maybach 57 S and the Maybach 62. Mercedes Benz first launched the Maybach brand in India in 2004 but the timing seemed premature. With the traditional developed markets already saturated, manufacturers of luxury brands are looking at other markets to boost sales. Maybach's competitiors such as Rolls-Royce and Bentley already have a presence in India.
Mercedes Benz initially launched the Maybach brand in India back in 2004. Its main competitors, BMW's Rolls-Royce and Volkswagen AG's Bentley, are already on sale in India. "Now it is time for a second push." says Peter Honegg, Marketing Director and CEO, Mercedes-Benz India. "This car is only for the luxury segment. Designed with meticulous attention to detail and kitted out with 21st century automotive technology, the cars are writing the next chapter in the company's history," continued Mr. Honegg.
Current Maybachs can hit 275 km/h, and will be priced at up to INR51 million (around $1.1 million). Although no sales target for India was announced, Mercedes sells around 20 Maybach automobiles a year in neighboring China.