Kharl Prado
January 11, 2011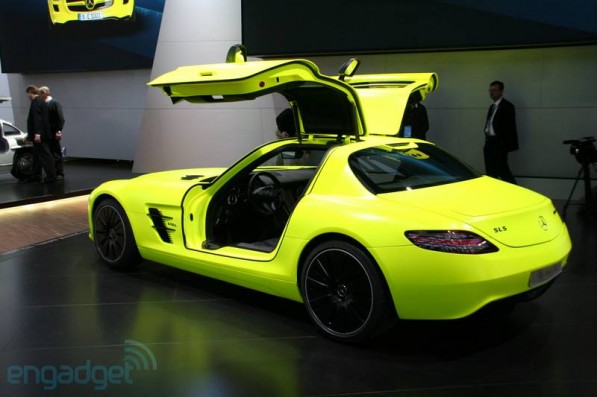 Mercedes-Benz has confirmed that its all-electric supercar, the SLS AMG E-Cell, is going to be ready at dealerships waiting to be purchased by wealthy, environment-friendly connoisseurs sometime in 2013. No details have been revealed about pricing and exact dates, but the confirmation that the SLS AMG will legitimately be sold at dealerships should be enough for now.
The 525 hp vehicle is powered by four rear-mounted electric motors, and it will require a mere 3.9 seconds to go from 0 to 62 mph. That's quite a good figure considering the gasoline SLS AMG takes just a shade faster to accomplish the same feat.
A number of revisions were made to accommodate the electrice powertrain, such as a redesigned front suspension, and the vehicle is heavier than its standard counterpart by a good 800 lbs.
The SLS AMG E-Cell sports a citrus color scheme called "AMG lumilectric magno," which is reminiscent of Day-Glo yellow. While it is certainly an acquired taste, the electric supercar is nonetheless attractive because of it. See you in 2013, then.