Kharl Prado
January 21, 2011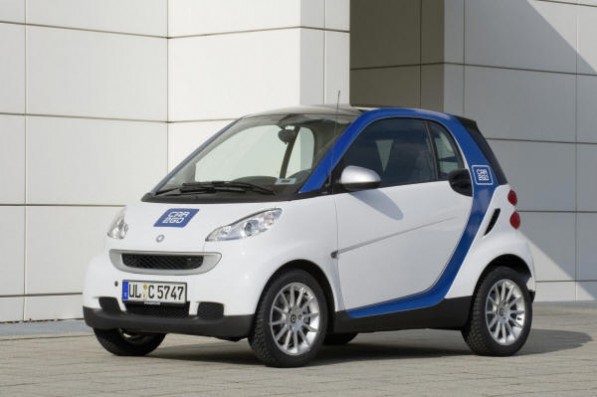 car2go North America ( a subsidiary of Daimler with headquarters in Austin, TX) has just signed an agreement with Texas-based retail store Whole Foods Market to provide designated parking spots for car2go vehicles for shopper's convenience as the come out of the store.
"Whole Foods Market maintains a strong commitment to a sustainable future and we believe this partnership will reinforce that commitment," said car2go CEO Nicholas Cole. He added that the Daimler subsidiary "is honored to be associated with Whole Foods Market as they continue to provide environmentally sustainable alternatives for their shoppers and employees."
Launched in 2009, car2go is a carsharing firm operated by Daimler that has Smart Fortwo microcar fleets in Germany and in the US. Although it is still lagging behind its independent rival firm Zipcar, the service has managed to acquire 15,000 customers since November 2009.
Austin was among the initial list of prospective locations when the car2go service launched in the US, and signing the deal with the retail store allows the brand to be more visible to establish awareness.
Additionally, the retail store can provide quality comfort for its customers while helping the environment. "Whole Foods Market is committed to environmental sustainability and making a difference in our community," added Whole Foods Market's Austin community relations coordinator Rebecca Scofield. "We believe that this partnership with car2go will support our continued dedication to our core values."