Kharl Prado
January 8, 2011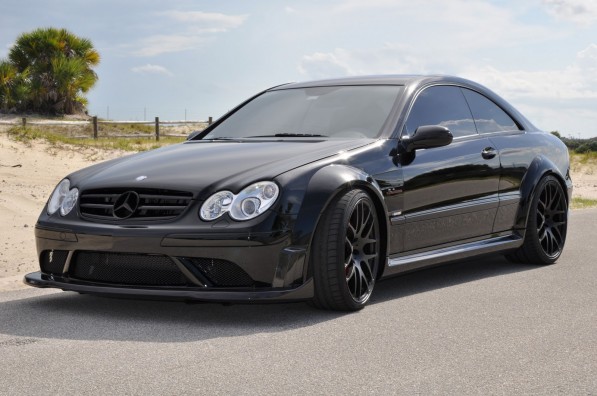 RENNtech, one of the premiere Mercedes-Benz tuners, had been providing some CLK 63 Black Series one-off carbon fiber aerodynamic add-ons to a select group of people such as Indy Racing driver Tony Kanaan. Now, the company is making these upgrades available to the general public, mainly due to interest and demand from consumers.
The carbon fiber aero add-ons available include the following: a full-carbon fiber front splitter ($2,450) for that aggressive styling up front, increased brake cooling and improved handling via additional downforce; front air ducts ($1,250) that increase air flow to the brakes for better cooling and reduced pad wear and brake fade; a redesigned full-carbon air box ($2,795) with a new carbon vacuum chamber box, optimizes path of airflow and increases volume as well, up to 10hp added; rear diffuser ($3,250) that increases downforce and reduces drag, plus it also redirects air to help the rear differential oil cooler; a carbon DTM adjustable rear wing ($3,350) for improved styling plus increased downforce and stability; and front && rear adjustable camber bushings ($1,250 for front, $954 for rear) for adjustable handling to accommodate a variety of tracks as well as driving styles. The individual parts are available in gloss or matte finish.
As you can see from the prices of those aero upgrade components, there was really a reason why they remained exclusive options until now. Still, one can't argue with the effort and engineering it took to come up with these carbon fiber upgrades.