Kharl Prado
January 17, 2011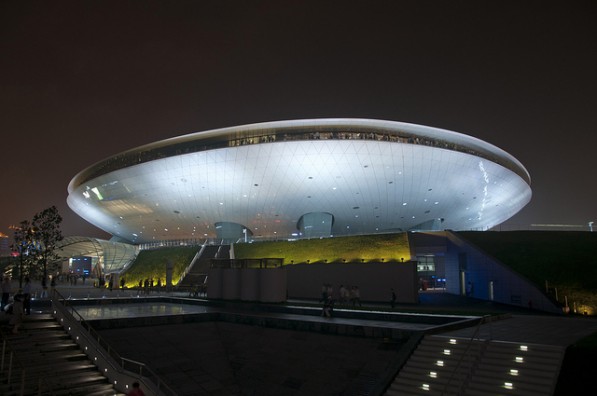 Mercedes-Benz has just inaugurated its first arena that's not in Germany, with the rechristening of the former Shanghai World Expo Cultural Center as the Mercedes-Benz Arena. The new venue is part of the Daimler company's celebration of the 125th year of the automobile and a symbol of Mercedes' foothold in the fast-expanding automotive market in China.
Ulrich Walker, the chairman and chief executive officer of Daimler's Northeast Asia division, was present at the inauguration. "Taking this special commemoration momentum, Daimler and Mercedes-Benz will further deepen our commitment to the rapidly developing Chinese market through significant investment and localization," said Walker.
True enough, China is pivotal to every automaker's plans. Just over the past year, Daimler was able to sell over 18,190 vehicles in mainland China in December from its different divisions: Mercedes-Benz, AMG, Maybach and smart. For the entirety of 2010, Daimler sold 147,670 vehicles. That represents a 94-percent increase from 2009's figures, which helped give a 115-percent growth over the year. It's also why Mercedes-Benz remains the fastest-growing luxury outfit in China.
The Mercedes-Benz Arena in Shanghai is a testament to the company's continued efforts in the largest automotive market in the world. It serves as the first highlight to what is expected to be a big year for the company.Mercedes-Benz has a 10-year deal for the naming rights to the arena.