Kharl Prado
January 23, 2011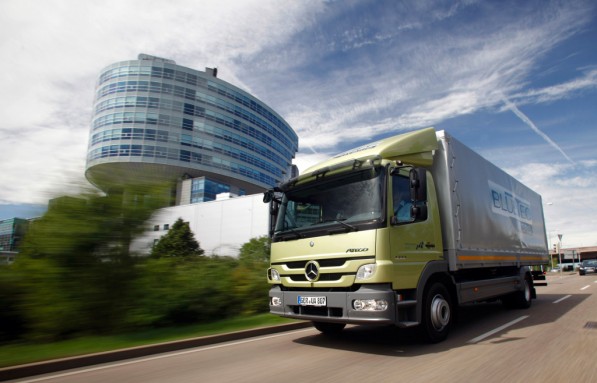 Mercedes-Benz has once again topped Ireland's large-goods vehicle segment, thanks to strong sales of various truck models. This marks the second year in a row where the German automaker's heavy commercial vehicles stood on top of the market.
The company was able to sell a total of 161 combined units of the Actros, Axor and Atego truck models in 2010, good enough to account for a 15.8-percent share of the market. For comparison, DAF Trucks took second with 147 units sold, good for 14.4 percent. Volvo was a distant third with a total of 118 units, equal to 11.6 percent.
The market shares were computed off the total registered large-goods vehicles, with 1,020 units in 2010. There was a significant drop (131 units) from the 2009 totals. That year, Mercedes-Benz also came out on top thanks to 199 units sold, which equated to an 18 percent market share.
Mercedes-Benz cited the success of its truck line in the international market, which saw the Actros and the Atego win the International Truck of the Year award on consecutive years (2009 and 2010, respectively).