Kharl Prado
January 6, 2011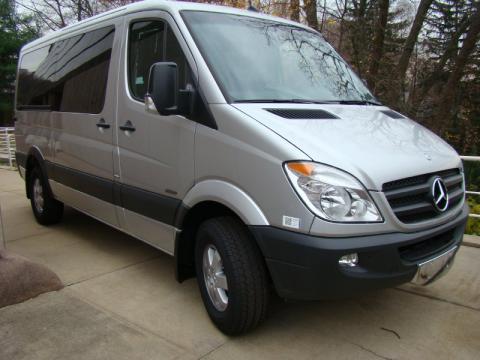 According to Mercedes-Benz USA, there are five models of the Sprinter van being recalled at the moment, thanks to an interior trim issue affecting some 2007 and 2010 models of the Sprinter 2500 and 3500.
In the five vehicle models affected, the right interior trim might not be installed, which will cause the vehicle to fail the "Occupant Protection in Interior Impact" component of the Federal Motor Vehicle Safety Standard 201. With the wrong trim in place, there is an increased risk of injury in the event that the car gets involved in an accident where the A-pillar is impacted.
If you own any of the affected Sprinter models, February is the time to head over to your nearest Mercedes-Benz dealers so that your vans can be inspected. If found to be affected, you will get a free replacement if it is deemed necessary. You can call Mercedes-Benz at 843-695-500 to find out more about this issue.
Not quite 2 weeks ago, some 2010-11 Freightliner 2500 Sprinters that have an emergency exit window had also been recalled. The main reason is that the bond between the glass as well as the hinge located atop the window can loosen, causing the emergency exit window to detach and cause injury to the passengers.