Kharl Prado
January 4, 2011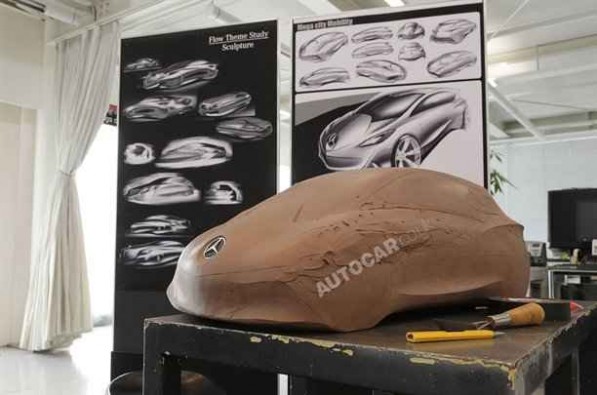 Mercedes-Benz is working on a new alternative-drive city car in its Yokohama, Japan studio. This new car, which is likely the automaker's counterattack to the BMW Mega City, is currently billed under the working name of Mega City Mobility. It is said that the company's Advanced Design Studios head Holger Hutzenlaub is in charge of the project.
Japan was specifically chosen as the base of operations for the project because of the country's space constraints, as well as how the country adapts to maintain a high standard of living despite their large, sprawling metropolises.
"We been looking outside the automotive industry, including the trend towards mini city houses, to generate new ideas on space utilization and packaging," said Hutzenlaub in a statement to Autocar.
Based on some of the revealed images of the project, it is not unlikely that the Mega City Mobility vehicle will be based off the second-gen ForFour from Smart, with its rear-engine layout that will be framed by a single-box design. There is also a Smart E-scooter that is expected to be among the first products showcased under this same project.
It certainly looks like automakers are hopping on to the premium alternative-drive platform faster than you can say "sustainability." With the BMW Mega City due 2013, the all-electric Audi in conjuction with the VW Up city car, and now this Merc project, we're looking at a healthy race for the cars of the future.