Kharl Prado
January 29, 2011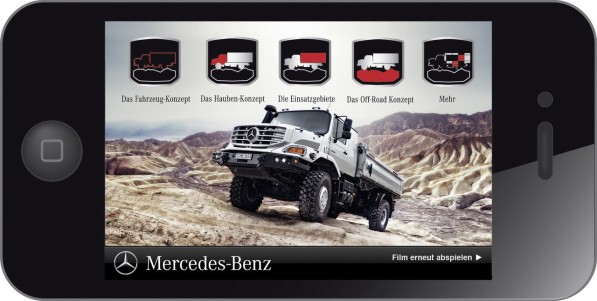 To make sure customers, owners and truck enthusiasts get their load of Mercedes-Benz' prime offerings, the automaker has released a new app for the iPhone and the iPad that is centered around its rugged off-road truck, the Zetros.
Using the app, people can get access to a wide range of information about the Zetros, from trailers to news updates. The app comes with a vast amount of background info and numerous images showing the Zetros in action, including ones that showcase add-ons and accessories installed on some samples of the truck.
The main roadblock here, however, is that the app is in German. Still, if you want to give it a go (maybe for just the pictures), you can get the free app through the iTunes app store by visiting the following link: http://itunes.apple.com/de/app/mercedes-benz-zetros/id404586835?mt=8.