Kharl Prado
January 7, 2011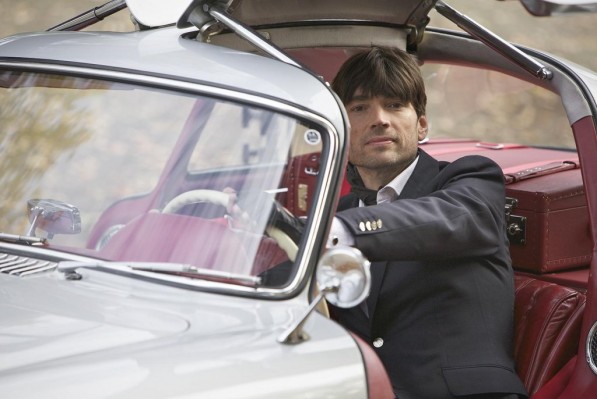 What better way for one brand associated with style and luxury than to be part of the Gentlemen's Quarterly, or GQ, magazine's Best-Dressed List 2011 edition? That's right—Mercedes-Benz is the primary sponsor for said list, which was published on the January 6 release if the UK edition of the men's magazine.
The Best-Dressed List is basically a 36-page supplement that showcases the UK's top male style icons, and it includes a special photo session that was held at Mercedes-Benz World. The shoot featured such vehicles as the SLS AMG Gullwing along with the 1950s-era 300SL Gullwing, plus British musician Alex James.
The list is populated by a number of figures from different industries, including Formula One drivers, hip-hop icons, aristocrats and actors. GQ aims to showcase "the best a man can be" through the different styles exhibited by each individual on the list.
"I'm delighted that we have been able to work so closely with GQ to produce this nationally recognised list," said Mercedes-Benz Vars managing director Gary Savage. "GQ's brand values, the readership and the high production values of the magazine are the perfect fit for Mercedes-Benz customers. Style and exquisite design are at the heart of the Mercedes-Benz brand, which is why we're passionate about people who understand, create and define timeless elegance."
Photo: GQ Magazine