Kharl Prado
January 18, 2011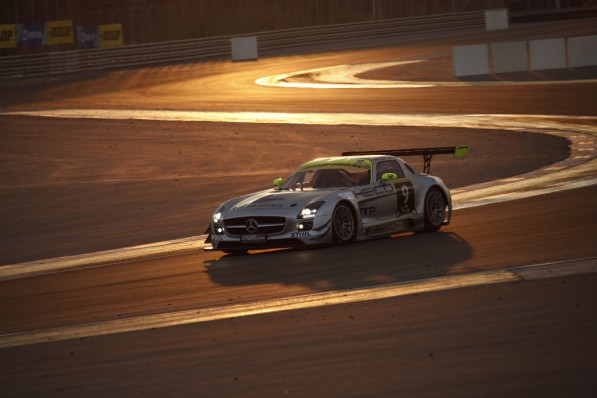 It looks like the Mercedes-Benz SLS AMG GT3 is taking its 2010 success straight into the new year, with its first trophy in 2011: a third-place finish at the 24-hour Dubai race that was held just this previous weekend. Mind you, it was the first try of the vehicle at this event, so bagging bronze is pretty decent if you ask us.
The drivers for the 3rd-placer No. 7 car were Thomas Jager, Jan Seyffarth, Kenneth Heyer plus Sean Paul Breslin. The race took place at the Dubai Autodrome's Grand Prix Circuit, spanning 5.39 kilometers of race track where some 350 drivers spanning 20 countries driving 84 cars participated.
"The result here in the Dubai 24-hour race proves that our customer sports programme is on the right track for 2011 with the SLS AMG GT3," said AMG Customer Sports head Uli Fritz. "Not only team owners and racing drivers will be able to drive the gull-winged model—AMG customers and fans will also have an opportunity to get to know the car at first hand through the AMG Driving Academy."
Fritz commended and thanked the two participating customer teams that employed three Merc vehicles, Black Falcon as well as Heico Motorsport.
Photo: Daimler