Muamer Hodzic
January 13, 2011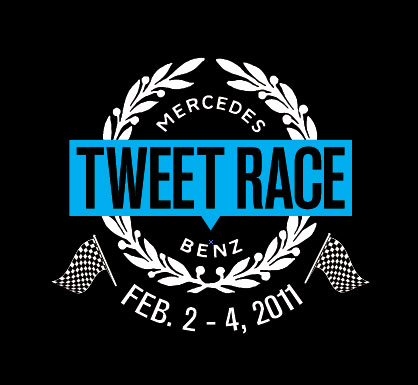 MBUSA today announced the starting lineup for a groundbreaking Super Bowl initiative that harnesses Twitter activity to power four competing race teams to football's biggest showdown, during which the company will advertise for the very first time.
The Twitter-fueled campaign will put four two-person driving teams behind the wheels of specially equipped 2011 Mercedes-Benz vehicles – each embarking separately from Chicago, Los Angeles and New York and Tampa — on February 2 and converging on February 4 at Cowboys Stadium outside Dallas, Texas. Competing for a pair of all-new 2012 C-Class Coupes, teams will have the help of Twitter-savvy celebrities, who, in the role of Team Coach, will rally online support for their assigned teams and raise money for charity in the process.
The Official Mercedes-Benz Tweet Race Teams
TEAM CL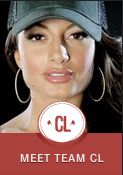 Driving Team
TV personality Layla Kayleigh of Studio City, CA, brings a unique energy to every show she hosts. Her co-driver is frequent on-camera emcee Julissa Bermudez from Los Angeles.
Team Coach
Founding member of legendary hip-hopgroup Run-D.M.C. and Rock & Roll Hall of Fame inductee Rev Run. Mr. Run is supporting the Lower Eastside Service Center, which provides safe and structured residential environments for New Yorkers living with opioid dependency.
Team Vehicle
2011 Mercedes-Benz CL550 4MATIC Coupe
Team Starting Point
New York, NY

TEAM E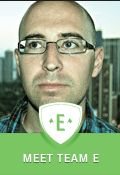 Driving Team
Creative technologist Len Kendall is a prolific Tweeter on the oddities and wonders of the Internet. His Co-Driver is pal and "renaissance man" John Morrison. Both are from Chicago.
Team Coach
New York Yankees outfielder, All-Star and World Series Champion Nick Swisher. His involvement benefits "Swish's Wishes," a charity that enriches lives and lifts the spirits of children with vital health issues, while providing care, comfort and support during difficult times.
Team Vehicle
2011 Mercedes-Benz E550 Cabriolet
Team Starting Point
Tampa, FL
TEAM GL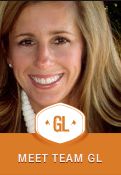 Driving Team
Jennifer Marshall and Co-Driver Meredith Sinclair each care for two kids, a dog and a husband while Tweeting about the everyday challenges of raising good boys in a complex world. They are from Wilmette, IL.
Team Coach
Thirteen-time Grand Slam Singles Champion and two-time Olympic Gold Medalist Serena Williams. Ms. Williams is participating on behalf of The Serena Williams Foundation, which assists U.S. youth affected by violent crimes and helps provide quality educations to underprivileged high-school students.
Team Vehicle
2011 Mercedes-Benz GL350 BlueTEC Clean Diesel SUV
Team Starting Point
Chicago, IL
TEAM S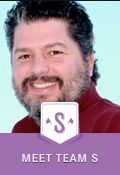 Driving Team
Wisconsin residents Todd Sanders and Co-Driver John Pederson met through Twitter and quickly developed a close friendship. Now the two Green Bay Packers fans are headed to their first Super Bowl® as a team.
Team Coach
Chicago-bred bassist and Black Cards frontman Pete Wentz. Mr. Wentz's involvement benefits St. Jude Children's Research Hospital, one of the world's premier pediatric cancer centers dedicated to finding cures and saving children with cancer and other catastrophic diseases.
Team Vehicle
2011 Mercedes-Benz S400 HYBRID Sedan
Team Starting Point
Los Angeles, CA
Out of a field of nearly 2,000 candidates who applied for the Tweet Race through the Mercedes-Benz USA Facebook Page, four drivers — each riding with a co-driver of their choosing — were selected based on a combination of social-media prowess, personality and other intangibles that promise to make the race engaging and entertaining to followers. In a random drawing, each driving team was then assigned a city to start from and a Mercedes-Benz vehicle to match.
How the Race is Won
Since each team's progress is "fueled" by Twitter activity during the race, members of these four driving teams will spend the next three weeks mobilizing their Twitter followings, adding more to their ranks, and urging people to join their team on the Mercedes-Benz USA Facebook Page — featuring a special section through which people can learn about Tweet Race teams, pick a team to support, and ultimately follow the race in real time. Supporters who officially join a team before the race begins are automatically be entered to win a VIP trip for two to the Mercedes-Benz sponsored event of their choice — 2011 US Open, Mercedes-Benz Fashion Week in September 2011 or the 2011 PGA Championship — if their team wins.
Once the race starts on February 2, the driving teams will depart from their respective locations and attempt to generate as much Twitter activity, or "Tweet Fuel" as possible for their journey to Dallas. Over a three-day period, they will earn points not only for collecting Tweet Fuel, but for their performance on a series of social media-related challenges they will face along the way. The team that reaches the Finish Line with the highest total score will be declared the winner, and the driver and co-driver will each receive an all-new 2012 C-Class Coupe — which will debut later this year.
"We've begun amping up our efforts in the social media space to start some new conversation with the brand," said Steve Cannon, vice president of marketing for MBUSA. "Over the next few years a series of new and very unique vehicles will join the Mercedes-Benz family, and the social media interaction we're building will be an important foundation. When we made the decision to utilize the Super Bowl to set the stage for these new models, we decided to go beyond simply showcasing the brand to actually creating dialogue, experiences and interaction. We think the combination of our advertising and the Twitter Race will create the type of 'living' advertisement that engages people in new ways."