Emmanuel P
January 4, 2011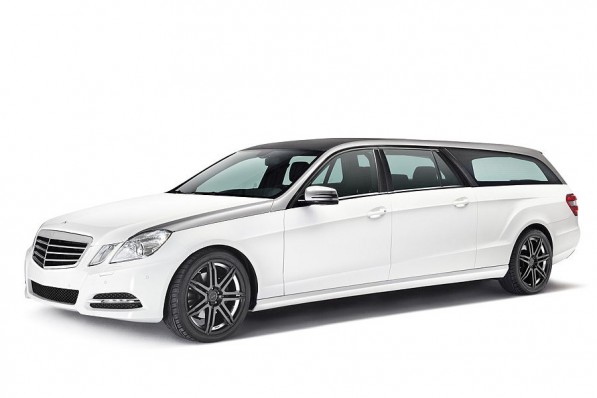 Announced in December 2010 at the Essen Motor Show, European tuner Binz has started production of its Binz Xtend E-Class conversion. This conversion extends the E-Class Estate to an extra long 5.7-meter length.
Binz adds this length between the rear doors and axle to effect the conversion. The extension adds 795 mm to the length of the Mercedes-Benz station wagon. By adding the extension in this area, Binz has retained the seating capacity and legroom of the original E-Class Estate. The cargo volume, however, now transports 2620 liters of whatever cargo you care to load. Compare the wheelbase of 3.7 meters against the vehicle's length of 5.7 meters and you can see how long this E-Class Estate has become with Binz's conversion process. Vehicle weight, empty, is now 2 tons. The standard wheel/tire combination is still used which are 245 mm width tires on 17" rims.
Since Binz only modifies the body at this point, the same engine choices remain for this extended E-Class, namely an E250CDI with 204 HP, an E350 producing 292 horsepower or an E500 packing 388 hp. All variants are speed-limited it to the standard E-Class limits, whatever the engine choice may be.