Emmanuel P
January 14, 2011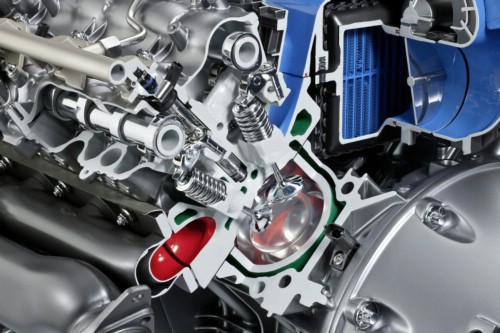 In replacing the 6.2 liter that was AMG's mainstay engine, the twin-turbo V8 being introduced by AMG in some models this year will be the backbone of the company's top performance models, and it is certainly a big stick that packs a wallop in the form of 560 horsepower. However, this twin turbo development is not the only thing AMG has been working on and it has been reported that Mercedes-Benz's performance division has been working on a naturally-aspirated variant of the 5.5-liter 32-valver.
The naturally aspirated powerplant will have an output in the region of 420 horsepower and will incorporate technologies like a cylinder cut-off system. By "killing" certain cylinders in low-load situations like cruising, fuel consumption and emissions are decreased.
Since not all AMG models will necessarily carry the biturbo 5.5-liter V8, this non-turbo variant is reportedly being groomed for use in the updated SLK55 and AMG C55. This would include the Black Series hardcore variants. However, the 4-door C63 will reportedly still be equipped with the previous 6.2 liter V8, which is not a bad thing at all.