Emmanuel P
December 10, 2010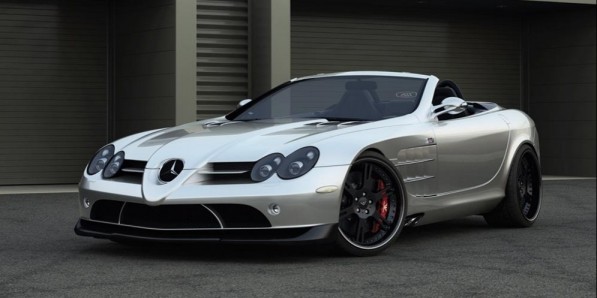 Hot on the heels of modifying the Mercedes-Benz SLS AMG, tuning specialist Wheelsandmore have next focused their resources on developing a kit for modifying your Mercedes SLR McLaren.
As with the SLS AMG, Wheelsandmore is offering two upgrade packages for the standard SLR. For the first stage, the tuner will do an ECU remap of the engine, raising power from the standard 626 horsepower and 780 Newton-meters of torque to 650 horsepower and 830 Nm. The stage II remap brings the output up to 680 horsepower and 870 Nm.
Since the SLR 722 comes from the factory with 650 hp and 820 Nm on tap, the stage I mods come in the form of an ECU upgrade, as well as replacing the factory exhaust with a handmade stainless steel exhaust system. Sport catalytic converters and new mufflers also replace the factory units. This first step up up gives the car 670 hp and 855 Nm of torque. The stage II kit bumps the horsepower rating to 700 and supplies 910 Nm of torque to your right foot.
Other upgrades available include an aluminum coilover suspension with adjustable compression and rebound settings, as well as uprated brakes to cope with the horsepower increase. Also available are 20-inch lightweight alloy rims, carbon fiber components and quilted leather interior.