Kharl Prado
December 6, 2010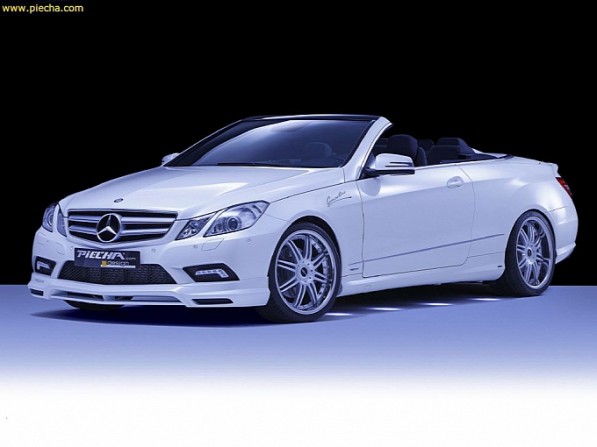 German tuners are pretty active this days. The Mercedes-Benz E-Class cabrio variant has received a new treatment from Piecha, who have just released a new aerodynamic body kit package that should make the E-Class convertible look sleeker and sportier—not that the default version was lacking in sportiness, of course.
The front of the E-Class cabrio gets a new bumper design, along with an increase in the amount of air intakes. The flanks get new side skirts that are relatively subdued and simple. The rear also gets a redesigned bumper, plus a boot lid spoiler and a new diffuser that is quite sizable. There is also a new exhaust system in place, one featuring 4 exhaust tips (2 on each side).
Piecha also offers the body kit with a new set of 19-inch custom design multiple-spoke rims to complement the redesigned exterior elements.
It's a notable release from Piecha, even if others might be a little disappointed because there are no performance enhancements aside from some aerodynamic tweaking for the exterior of the car. Piecha didn't touch on any of the internal specs, but it still looks like a good mod for owners who want to differentiate their E-Class from the rest of the crowd.