Kharl Prado
December 9, 2010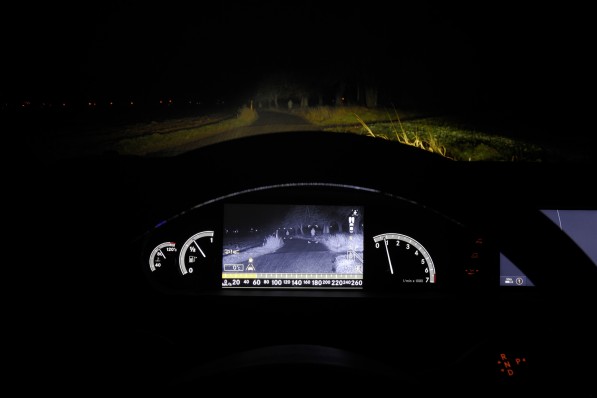 There are always times when pedestrians suddenly seem to come out of nowhere, and all you have is your reflexes to avert certain disaster. Not anymore, at least not if Mercedes-Benz's new Active Night View Assist Plus system delivers on its promise to illuminate people that are near or on the road.
The ANVAP system has been in place on some models for some time now, using a combination of night vision cameras and infrared headlamps, but this new iteration showcases a new feature: a headlight-mounted spotlight designed to be pointed at the direction of wayward pedestrians. When the spotlight shines a bright beam on the pedestrians, they will be able to notice that there is a car coming.
Perhaps some of you are already asking yourselves about the potential for blinding oncoming vehicles. Mercedes is one step ahead; they've made the system such that the spotlight feature won't be active when there are other cars in front of you or going the opposite direction are in proximity to the pedestrian.
Dr. Thomas Weber, Mercedes-Benz Cars Head of Development and part of the Board of Management that takes care of Group Research, said that the new system should help enhance road safety as well as to keep a particular vehicle's occupants safe and protected.