Kharl Prado
December 9, 2010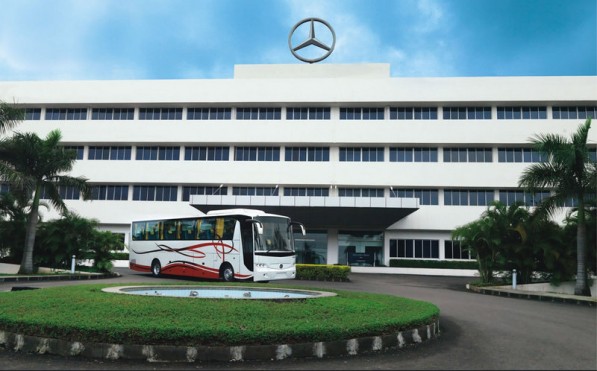 As Mercedes-Benz India rolls out unit number 30,000 from its 100-acre Chakan plant, the company reports that it is now looking at an investment of Rs 600 crore into the facility.
Here's some info for perspective: a crore stands for 10,000,000 (yep, that's ten million spelled out), which means Rs 600 crore is actually 6 billion rupees, or roughly $133 million. That's a sizeable total investment for the plant right there. The plant's Paint Shop is said to be targeting operational status by 2012, sometime around the year's second half. That will give the plant a 20,000-unit capacity that can be converted to 40,000 if such a need ever arises.
Right from the get-go, the Chakan plant was designed for future expansion, an underlying concept that shows just how much Mercedes-Benz India is eyeing the growth of the company and, in turn, the market as well.
"We see huge growth potential in Tier II and Tier III cities," said Mercedes-Benz India CEO and managing director Wilfried Aulbur. "We now want to see how far we can penetrate these markets. Thus, we plan to open full-fledged facilities in Rajkot and Baroda by 2011. We are looking (at) more cities, too."
The 30,000th locally-produced unit was an E-Class.