Emmanuel P
December 6, 2010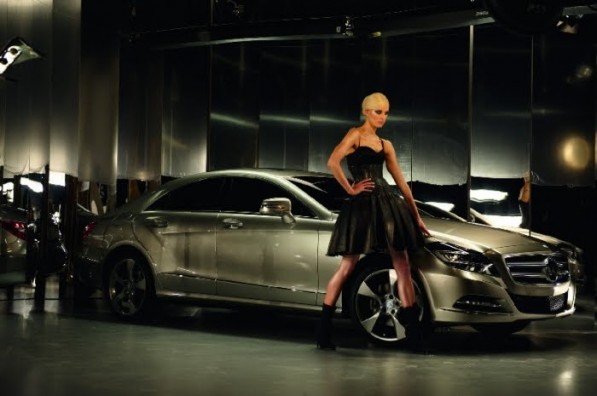 Monochromatic imagery is the theme for Mercedes-Benz's fashion campaign for the Autumn/Winter 2011 season. Supermodel Karolina Kurkova has been selected to partner with the Mercedes-Benz CLS in the campaign. Entitled "Captivated", Mercedes-Benz chose acclaimed fashion photographer Craig McDean and British creative director David James to create the spectacular fashion visual. The pair were tasked to transform the dynamic, athletic design of the new CLS into a powerful yet feminine fashion image.
Karolina Kurkova says that the CLS is "a beautifully smooth and luxurious car that immediately appealed to me. It has these fascinating contours that I wanted to convey with my body language during the shooting. I can imagine myself behind the wheel of the Mercedes-Benz CLS. It fits my style. Since I recently got my driving license, I need to gain more experience driving. And I'm sure that would be great fun with the new CLS."
The visual will launch at the Mercedes-Benz Fashion Week Berlin in January 2011. With "Captivated", Mercedes-Benz will maintain their reputation for producing visionary fashion campaigns. Actively involved in multiple fashion events in over thirty countires, Mercedes-Benz is present in established fashion weeks in Berlin, New York, London, Milan and Paris.