Emmanuel P
December 6, 2010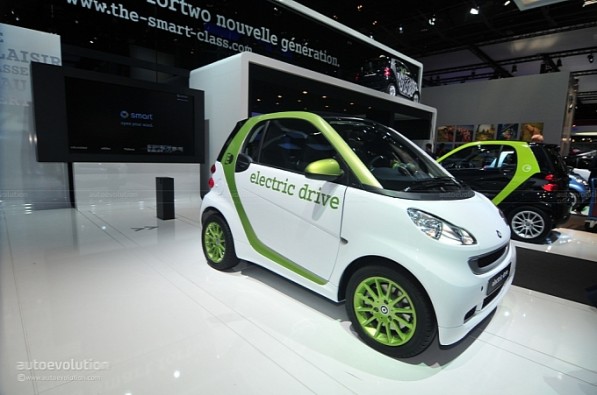 One of the world's biggest rental companies, Hertz, is moving forward with its plans on being the vehicle rental company with the largest EV (electric vehicle) fleet by adding several electric smart fortwos. This is the second announcement made by Hertz regarding electric vehicles.
Together with the A- and B-class fuel cell models, the smart electric will play a critical role in Daimler's future strategy. The electric smart fortwo in its current form had been presented by Daimler at the 2010 Paris Auto Show. Equipment includes electric power steering, power windows, heated and electrically adjustable mirrors and aircon with automatic temperature control.
Powered by a 30 kW magneto-electric motor installed at the rear, this motor provides a torque of 120 Nm which enables the tiny vehicle to accelerate from 0-60 km/h in 6.5 seconds. This is as fast as the gas-engined model.
Charging the fortwo electric car can be done from an ordinary 220 volt outlet. Using a lithium-ion battery sourced from Tesla, recharging the fortwo will take around three hours. On a full charge, the 16.5 kWh battery allows for a range of 83 miles, or 135 kilometers. But you will get this mileage only if you average no more than 18 miles per hour (30 kph). If you engage in stoplight grands prix, your mileage, as the saying goes, will vary.