Emmanuel P
December 2, 2010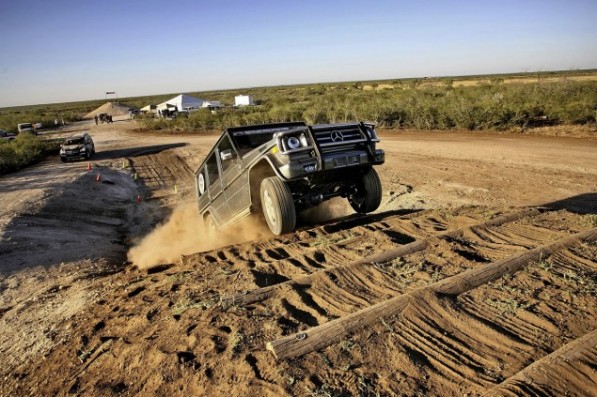 With the cooperation of Mercedes-Benz and Continental Tires, German magazine 'auto motor und sport' recently held the Offroad Challenge 2010.
Last May, auto motor und sport signed up more than 500 drivers to participate in the Offroad Challenge 2010. The magazine's selection process reduced the list of hopeful candidates to 60.  The preliminary round was composed of groups of 20, who then competed on three difficult off-road courses in Brandenburg, Rheinland-Pfalz and Bavaria during the months of July and September. The best three from each round were then given the opportunity to travel to the U.S. for the final round, held at the Continental test site in Uvalde, Texas, which pushed all the participants to their physical limits. While Volker Betzel from Wermelskirchen was in front for much of the time, Plochingen-based Peter Beyerlein came through in the end to clinch the final.
Beyerlin's prize is the chance to participate in a Mercedes-Benz international press trial drive for four-wheel-drive vehicles. auto motor und sport will run a detailed article on the winner in early December.
G-class vehicles were used throughout, which has been a fixture in the Mercedes-Benz model range since 1979. Long regarded as an off-roader par excellence, the "G" has been constantly refined over its 30-year production period. State-of-the-art drive technology, extreme robustness and outstanding off-road capabilities remain the defining features of this serious offroader.