Philipp Weber
December 3, 2010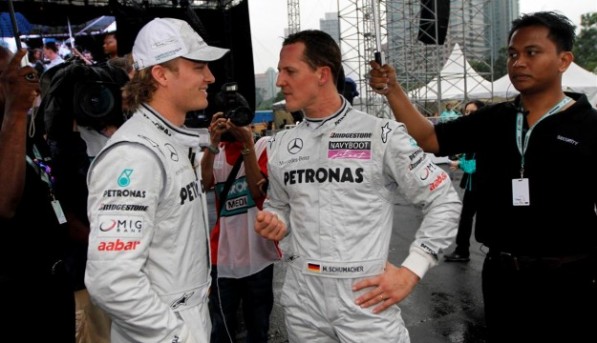 Michael Schumacher's return in the 2010 Formula 1 with Mercedes GP did not put him in any podium finish. In an interview with Germany's Auto Motor and Sport he mentioned several problems with his W01 car which did not plague Nico Rosberg's car. A burned floor, F-duct not working and a 5-degree difference in front wing were just some of the reasons he experienced in his races.
Schumi's 3-year retirement has had its effects coupled with his age and compromise with his car which he found difficult to drive the way he wanted. The transition from Brawn GP and Honda investments contributed largely to the teams difficulties before the buy-out by Mercedes Benz came in. Schumacher said that there were a lot of changes in the process but by now, come the 2011 Formula 1 season, the immense support from Mercedes Benz has put them in a better situation.
It was stated by the seven-time World Champion that he is cautious about the 2011 season about speculating on fighting for the championship. He said further that if all goes well, they will be able to make a big leap forward and possibly win some races.