Emmanuel P
December 7, 2010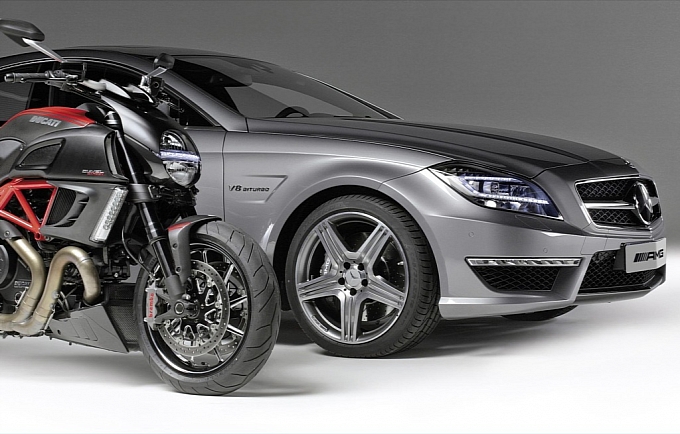 Italian superbike manufaturer Ducati and Mercedes-Benz subsidiary AMG have announced each other's participation in both companies' upcoming events.
In a statement, Ola Källenius, CEO of Mercedes-AMG GmbH said, "As of next season, AMG will make its debut in the MotoGP world championship as a proud sponsor on the bikes and racing suits of the Ducati Marlboro Team's factory riders. The key message put across by both companies is an expression of our innate passion for racing, high performance and exclusivity. Through this long-term partnership we will be able to create innovative opportunities for the Clients that we have in common."
As an example of this cooperation, the Bologna MotorShow will feature the new Ducati Diavel and the 1198 SP Superbike on display in the Mercedes-AMG area.
At the AMG Driving Academy and other exclusive events like the Ducati Riding Experience and the AMG Private Lounge, test drives will be available to enthusiasts who want to sample the Ducati range and at the same event experience the thrill of driving high-performance AMG vehicles.
The recent agreement between Ducati and AMG means that AMG's logo will be featured on the bodywork of the Ducati Marlboro Team bikes and on riders' suits. AMG will replenish Ducati's vehicle fleet. Other shared marketing initiatives will also be undertaken.
According to Gabriele del Torchio, President and CEO of Ducati Motor Holding S.p.A., "The decision to make the link between us even more high profile by displaying the AMG logo on the bodywork of our bikes and on our riders' racing suits underlines the harmony that exists between our two companies. This is a prestigious partnership to add to our other MotoGP sponsors, Phillip Morris, Generali, Enel and TIM".