Kharl Prado
December 29, 2010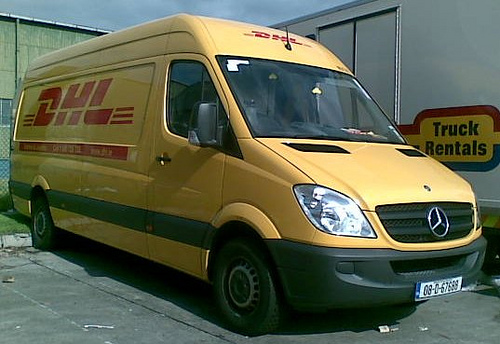 Mercedes-Benz Vans has just received its biggest German order for 2010 just when the year is standing on its last few days. Deutsche Post DHL, an international express mail logistics provider, ordered 1,300 Mercedes-Benz Sprinter 310 CDI vans from the company.
Delivery started right away, with the first batch of Sprinters handed over to Thomas Zuber, DHL's Head of the Letter and DHL Parcel Delivery. Head of Mercedes-Benz Vans Volker Mornhinweg presented the vehicles. All of the units are expected to be delivered and operational within a year.
"We're very happy about this major order and are also proud that an important customer like Deutsche Post DHL is relying on our vehicles," exclaimed Mornhinweg. The Sprinters got the nod from DHL thanks to the technology that the vehicle carries, along with economic sense in terms of price point. Zuber pointed out that fleet modernization is "an important part of [DHL's] corporate strategy."
He added that the Sprinters comply with technological standards as well as environment standards, as attested to by the Euro5-approved emission levels from the engine of the van. Additionally, each Sprinter has been designed to optimize the van's capacity and ergonomics. The DHL Sprinters get an up-to-date version of the Electronic Stability Program and adaptive brake lights among their standard feature set.