Kharl Prado
December 13, 2010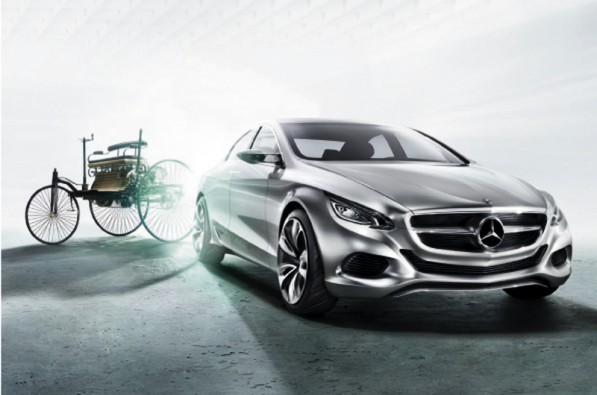 Daimler AG is set to celebrate the Birthday of the Motor Car on January 29, 2011, marking the 125th year since Carl Benz trudged to the Berlin Patent Office back in 1886 to file Patent No. 37435 for a "Vehicle with gas engine drive."
The jubilee year celebration will be held at Stuttgart's Mercedes-Benz World, where the company will be hosting international guests that are part of the automotive industry, politics and the social circles as part of the festivities. The guest of honor will be Dr. Angela Merkel, the Chancellor of Germany.
It looks like 2011 will indeed be a banner year for Daimler and Mercedes-Benz. The former's motto for 2011 is "125! Years Inventor of the Automobile," and the latter will have "125! Years of Innovation" for its tag line next year.
"The invention of Daimler and Benz changed the world for the better—and it will continue to do so," said Daimler AG chairman Dr. Dieter Zetsche. "As the inventor, we also have the claim to shape the future of mobility: with fascinating brands, green technologies and new business opportunities. We have many ideas!"
The celebration will be highlighted by exhibitions scattered all over the world, along with the sponsorship of the Automobile Summer 2011 in Baden-Württemberg. Even the company's Germany employees will get to join in via social events showcasing their volunteerism for environment-friendly and community-centric projects designated as 125 Employee Projects for Sustainability.