Kharl Prado
December 22, 2010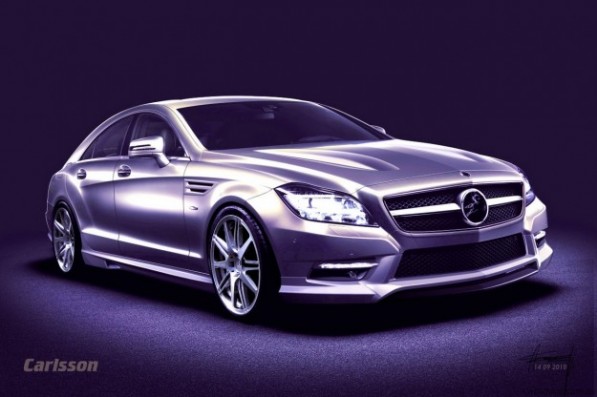 Carlsson is at it again. For those of you who aren't all too impressed with what the base Mercedes-Benz CLS 350 does, let us introduce you to the version the German tuner has come up with.
The Carlsson Tuning kit for the CLS 350 features some subtle tweaks to the exterior, providing a customized touch and some added points for good looks. There are a bunch of aerodynamic enhancements for the exterior, from the front's updated grille and new chin spoiler to the rear's new diffuser that's integrated into the exhaust.
There are some air outlet gills out on the side as well. The exterior cosmetic changes include LED fog lights that match the daytime LEDs, a new bulgy hood and some of Carlsson's drool-worthy 20-inch alloy wheels. The interior also receives some bonuses, such as Alcantara leather accented by brushed aluminum.
On top of those, this Carlsson upgrade also features performance enhancements. The CK35 tuning kit, which offers boosts in power and torque output, has been applied to the CLS 350 CGI petrol power plant as well as the CLS 350 CDI diesel engine. This upgrade should improve the acceleration times by quite a bit, from 6.1 to 5.9 seconds on the CGI and from 6.2 to 5.9 seconds on the CDI.
The icing on the cake? Both trims still retain Euro 5 emissions qualifications.