Kharl Prado
December 9, 2010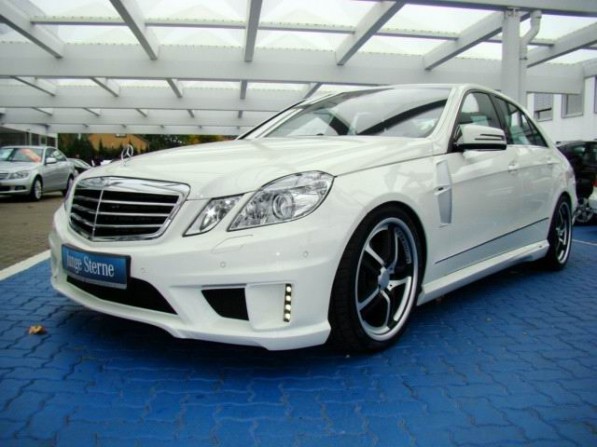 Carlsson really loves tweaking them Mercedes-Benz vehicles, and now they've focused on an MB diesel V6 engine, providing a power upgrade called the C-Tronic DIESEL POWER package, which the company says will provide up to 20 percent more power output out of various CDI units—and without much added emissions, too!
Showing an E 350 CDI model, Carlsson shows that the power has been upgraded to 280 horsepower, compared to the 231 hp on the standard E 350 CDI. Torque has also been upped, now 648 Nm from the standard 540 Nm. Other CDI engine variants that the upgrade package can be used on are the 280, 300 and the 320.
The C-Tronic involves a plug adapter mounted between a vehicle's ECU and the wiring loom of the engine. This makes installation and removal easier.
Carlsson claims that this increase in power doesn't come with a hike in emission levels, and that means even C-Tronic-equipped vehicles will still pass Euro5 emissions requirements.
"Since the Carlsson C-Tronic DIESEL POWER is connected to the car's data stream it can register and evaluate all the engine's operating data in real time," says the official press release about the upgrade. "The module guarantees improved performance without ever endangering the operating safety of either the engine or the power train."
Those interested in this upgrade can get one for 1779 Euro, which converts to around $2,350.