Emmanuel P
December 14, 2010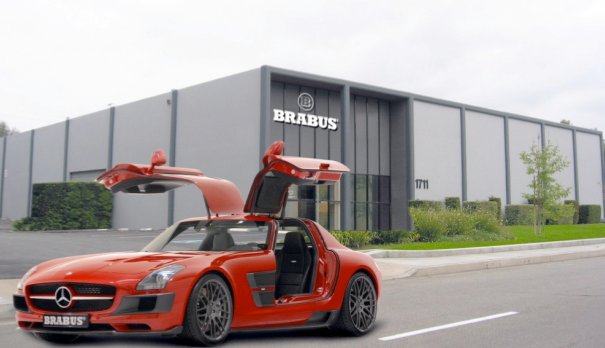 Recognizing the fierce competition in the American aftermarket, premier Mercedes-Benz tuner Brabus has unveiled its North America headquarters in Irvine. Having first entered the aftermarket tuning scene in 1998, Brabus has been serving discerning customers and dealers in Canada and the continental U.S. since then.
The bigger and more modern headquarters in Irvine, California has been set up with the latest information technology tools to provide more efficient service to the customers of the Brabus Group. This same technology will also benefit the administrative and marketing teams of the Group, who will be able to serve customer needs faster and on a more individualized basis.
The Irvine Brabus team has access to a modern tuning center with high-tech workshops. This team of technicians and craftsmen were trained at the BRABUS plant in Bottrop, Germany and can perform all the conversions that the company is known for.
The constant training and seminars that Brabus employees receive will filter down to customers in the way they interact with those customers, such as matching offerings like monoblock alloy rims in multiple designs and sizes, suspensions, aerodynamic-enhancement kits, performance tuning, sport-exhaust systems and interior options.