Kharl Prado
December 3, 2010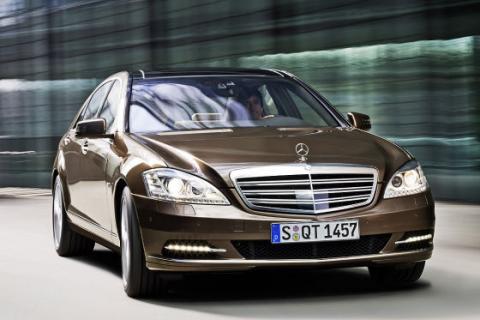 Mercedes-Benz is confident that it can meet its sales projections by the end of 2010, thanks to a very strong November that saw record sales for that month due to high demand for its S-Class and E-Class sedan lines.
"We can look back on an extremely successful year so far," stated Executive Vice President for Sales and Marketing at Mercedes-Benz Cars Dr. Joachim Schmidt. "The positive development continued in November, causing our sales to grow at a double-digit rate for the 13th month in a row. The German market played an important role in driving our growth, with sales increasing by more than one fifth."
Mercedes' sales for November saw 105,200 units sold, up from 88,600 sold in the same month last year—representing a 19-percent sales growth on the way to a record-breaking month. So far in 2010, the company has sold 1,059,600 vehicles globally. In 2009, the January to November period saw 914,700 vehicles sold. That's a whopping 16-percent increase right there.
It looks like 2010 has really been a great year for Mercedes-Benz, not only in terms of sales figures. With the company continuing to get high demand from the Chinese market and with strong sales growth in Germany despite an overall decline in the market, there's no question that the brand will be able to meet its sales target by the end of the year.