Kharl Prado
December 23, 2010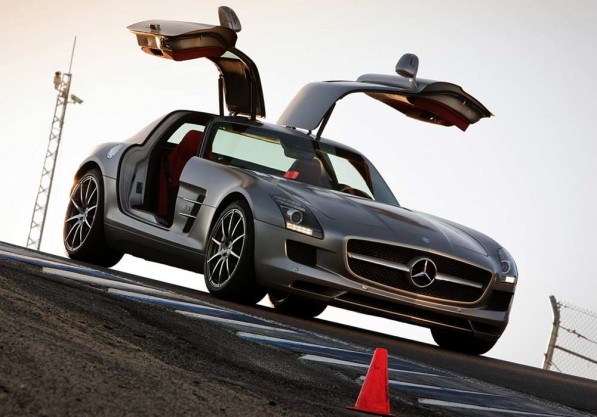 While it's not really one of the major validations of a car model's success, it's still nice to get recognized by publications that have wide readership. After all, that is still free (good) publicity. Not that the 2011 Mercedes-Benz SLS AMG still needs much hype, but winning the 2011 Playboy Car of the Year adds another feather on the cap of the luxury grand tourer.
It's easy to see why the SLS AMG is worthy of being anyone's Car of the Year. With those tantalizing curves on its exterior, the raging 563hp from the 6.2L V8 engine and a 3.7-second time to go from 0-62 mph, the car is simply drool-worthy in terms of appearance and performance. Not to mention those gullwing doors look like the Playboy bunny's ears when opened up.
Other Playboy Car of the Year category winners include the following: the 2011 Honda CR-Z for Best Hybrid; the 2011 Cadillac CTS-V Coupe for Best Coupe; the 2011 Mazda 2 for Best Bang for the Buck; the 2011 Porsche Boxster Spyder for Best Convertible; the 2011 Aston Martin Rapide for Best Sports Sedan; the 2011 Jeep Grand Cherokee for Best SUV; the 2011 Chevrolet Volt for Best Plug-in; and the 2011 Hyundai Equus tabbed as the Most Likely to Succeed.