Kharl Prado
November 13, 2010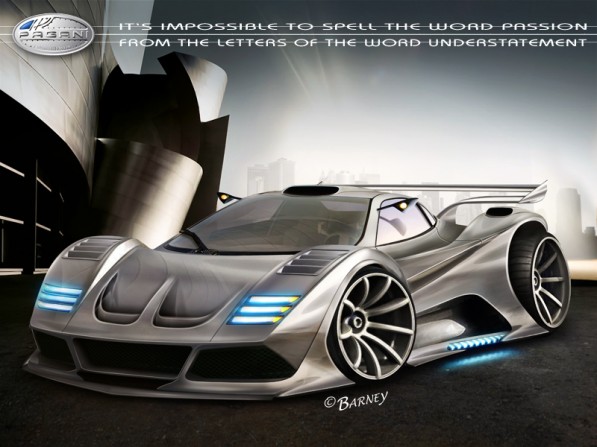 Are you a fan of the Pagani Zonda? Then you might dig this artist rendering. It's not exactly the Zonda, but it's not exactly its successor, the C9, either. Anyway, you should be well aware of the one-off affairs Pagani has been having with its special edition Zonda's, most recent of which is the Rak.
The Rak, as you may have seen, bears great resemblance to Bumblebee from Transformers. It's got an interior to boot and a V12 powerhouse that will melt your brain into molecules. The thing is about the Rak is that it costs around 1.8 million euros, or roughly two and a half million dollars. So unless you're a multimillionaire, you might be tempted to just please yourself with Google images. And did we say it's a one-off? That's right. There's only one unit of the Rak that was built, exclusively for Auto Salon Singen back in Germany. So chances are pretty sub-atomic that you'll ever lay your right foot on its gas pedal.
Anyway, going back. Since Pagani's so hard at work selling one-off versions of the Zonda, then we might as well indulge in a Zonda that exists in the virtual world. Albeit it's only a rendering, what matters most is the emotions or thoughts that come to mind when you see it. So what do you see?