Kharl Prado
November 15, 2010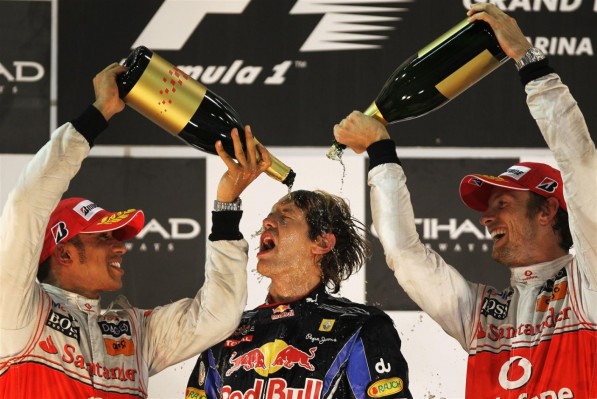 The youngest ever to win the Formala One World Championship, Sebastian Vettel was ecstatic as he cried into this radio upon crossing the finish line in Abu Dhabi. The 23-year-old German entered Sunday's race as an underdog to Fernando Alonso and Mark Webber in terms of points, and was actually suggested by his team to let his teammate pass during the race.
That order was never carried out, and Vettel kept his pace all the way from pole to finish, banking on a crucial strategic mistake on the part of Ferrari. The safety car came out early during competition which played a key role in Vettels win. Vitaly Petrovs amazing driving skills kept top-tier Alonso stuck in seventh place, with the angry Spaniard pouring out all his emotions over Petrov as he crossed the checkered flag. Still, Alonso congratulated Vettel in the end and said that the Russian Petrov actually drove 'very well'.
Mark Webber, on the other hand, finished the race behind Alonso in eighth and the championship third overall. His emotions kept him from answering post race interviews, only managing to let out a few words.
Meanwhile, Red Bull Motor Sport consultant Dr. Helmut Marko was quite vindictive of Vettel's refusal to obey team orders, since his driver is now the youngest ever Formula 1 World Champion.