Michael C.
November 9, 2010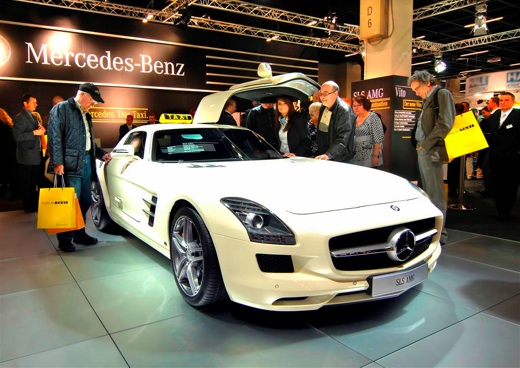 Don't you love it when you visit a European country, especially Germany – where they utilize Mercedes-Benz vehicles as taxi?
At the Europe Taxi Fair 2010, held in Cologne, Mercedes-Benz presented to the public their latest Mercedes-Benz SLS AMG. The vehicle is known to be the current "fastest taxi in the world", going at a maximum speed of 317 km/hr. Mercedes Benz Taxis are recognized for their highest safety, quality and efficiency.
Also available in the Mercedes-Benz booth is a blue screen box, where visitors can take photos of themselves together with the gull-wing vehicle, having the Cologne Cathedral in the background.
Aside from the showcased Mercedes-Benz E-Class and B-Class models, the German automaker also presented the latest Mercedes-Benz 116 CDI Kombi. The attendees were also treated to preview the natural gas-powered Mercedes-Benz E 200 NGT BlueEFFICIENCY.