Philipp Weber
November 18, 2010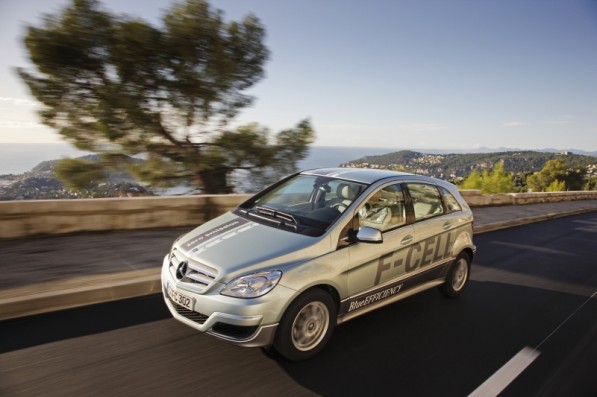 Information about this car of the near future is important as it could tell what other cars would follow suit, after Mercedes Benz introduces the first fuel cell powered electric car produced for the U.S. market. The Mercedes-Benz B-Class F-Cell will be at the LA Auto Show with its advanced technology.
Daimler board member for Group Research and Development, Thomas Weber, mentioned that the A-Class F-CELL trial fleet has covered more than 580,000 kilometers in practical operation. Their experience on this will be the key for them to build on the latest fuel cell drive electric cars. As of now, there are 70 units of B-Class F-CELL cars, twice more than the number of A-Class F-CELL in use by customers in California. This means that the market acceptance for this latest technology on cars could reach maturity by 2015, he added.
Talking about alternative fuel vehicles available in the market today, the EV of Mercedes Benz could easily be the best choice. The fuel cell system generates electricity from the chemical reaction between oxygen and hydrogen with an emission of water only! The F-CELL powers a 136 kilowatt electric motor that has a capability to start from cold conditions.
Californians, expect 70 of the Mercedes Benz B-Class F-CELL to be on your roads by the end of 2012. The cars will be arriving in the United States by the end of this year.