Michael C.
November 10, 2010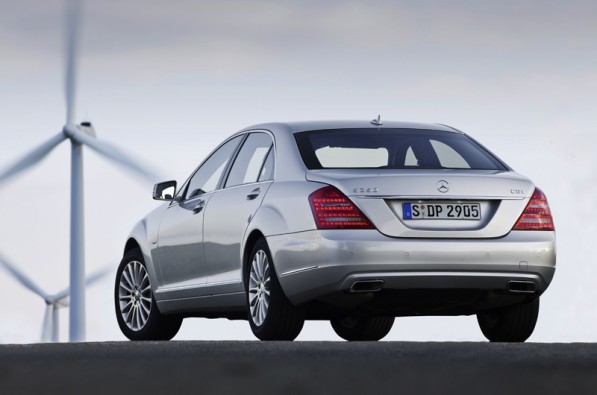 For the first time in its 60 year history, German automaker Mercedes-Benz, will be manufacturing  a four-cylinder engine for their top of the line models. This automobile will compete against its rival companies BMW and Audi for their "green" vehicle line. Mercedes is the primary worldwide automaker to come up with this remarkable program.
According to Verena Mueller, Mercedes spokeswoman, "Green luxury is feasible. We expect to attract environmentally conscious customers who are seeking the lowest possible CO2 emissions. Besides private customers, that could of course also be fleet buyers."
The vehicle will feature a 2.2 liter four cylinder diesel powertrain, having a maximum output of 204 hp and top torque of 500 Nm which is accessible as low as 1600 rpm. Its torque almost as powerful as a six cylinder diesel engine at low speed, is a product of its two–stage turbocharging.
To be able to satisfy emission requirements, and encourage environmentally conscious clients, some of the top auto companies are coming up with "green" vehicle line. Based on the news, BMW have invested their funds toward the research of fuel saving technology, while Mercedes funded their green development centre with at least 1 billion euros this 2010, twice the amount it invested the previous year.
The vehicle boasts of a standard idle stop technology and an amazing fuel economy of 5.7 liters per 100 km and CO2 discharge as low as 149 g/km, thus making the German car the foremost luxury saloon to function below 6 liters of fuel for every 100 km and the first in its line to emit below 150 grams of CO2 for every kilometer.
At the start of 2011, the Mercedes S250 CDI will be presented to dealers, with a pricetag of around 65,000 euros.