Kharl Prado
November 8, 2010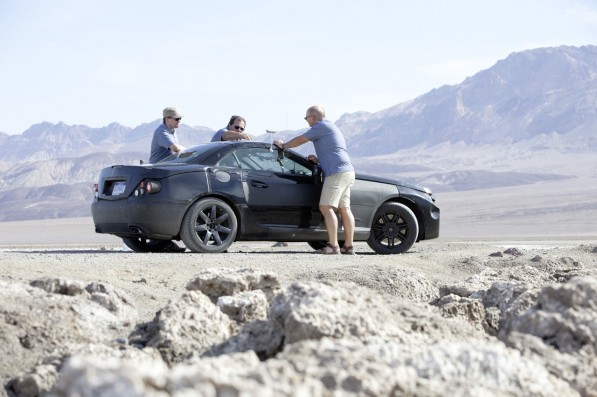 Looks like Mercedes-Benz has done our job for us by leaking these images of the up and coming SLK being tested in Death Valley. Perhaps this is in lieu of the SLK's expected public unveiling at the 2011 Geneva Motor Show. Maybe not. Who cares? All that matters is you and us get first dibs on these photos, whether spied or otherwise.
As you can see, a big highlight of these photos is the 2012 SLK's Magic Sky Control roof. This panel changes hue at the touch of a button, giving you instant clear view of the night sky, or perfect shade when it's hot out. The amount of tint that is applied can be automatically controlled, making for a perfect evening with your partner. Star gazing, anyone? This nifty piece of cutting edge tech should make its way to the SL roadster once the 2012 SLK has been officially launched. Hey, if you're lucky, Mercedes-Benz could even decide to incorporate this on the side and rear glass windows. We wished!
Well, enough chit chat. Check out the images yourselves in the gallery below. We're excited as you are in trying out the Magic Sky Control. It's the first of its kind, folks. You can bet on it.