Philipp Weber
November 30, 2010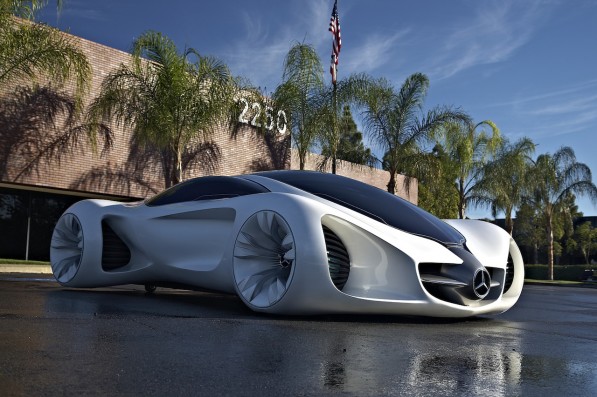 Mercedes Benz' concept car the Biome is on the forefront of being developed and expectations are it would be released some time in 2015. It is speculated to be indirect competition of what BMW is developing, their Vision EfficientDynamic car. There is stiff competition now among German car manufacturers, including Audi, for supremacy on eco-friendly motorcars!
The Biome has been featured in the 2010 Los Angeles Auto Show Design Challenge, and as we said its looks are very futuristic. Chief of the California design team stated that some elements in the design could easily be developed for production. They just have to make sure that it would either not be too limited and do-able without significant changes.
Audi is planning to come up with its version of electric sports cars, initially with the R8 e-tron in 2013. In a new report, Mercedes-Benz is also currently working on a 'green' mid-engine supercar based on the radical Biome design study. The interesting part of this is: Will it be the Biome itself or another version of it?