Kharl Prado
November 7, 2010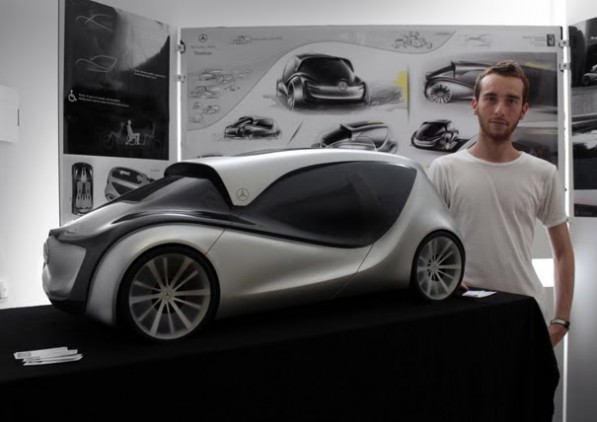 Taxis are everywhere—in every major city from New York, to Paris, London and Tokyo. So why hasn't there been any significant improvement in their design or technology? For years, Ford Crown Victorias have been congesting major thoroughfares around the United States, Mercedes-Benz cabs patrol much of the streets in the entire European continent. It's high time designers put taxis into perspective to benefit the majority of the population who commute publicly on a daily basis.
Fortunately, one such designer is paying attention. His name is Slavche Tanevski and his work centers around the Mercedes-Benz Nimbus concept city cab. He pictures the Nimbus to be the cab of the future, specifically in the year 2025. A lot can happen in 15 years, and perhaps Tanevski's concept will become a reality by then. He credits his design as a tribute to the world's first ever motorized taxi, the 1897 Daimler Victoria. Yes, the original Victoria was made by Daimler, apparently. So you'll be able to see much of the original Victoria's styling cues flowing all over the Nimbus design.
Tanevski created the Nimbus concept during his internship at Mercedes-Benz's Exterior Design Studio. It makes use of electric motors mounted inside each wheel hub, getting power from lithium ions underneath the floor panel of the vehicle. The Nimbus should easily be able to ferry around three adults plus luggage, or five adults without any heavy bags. Overall, we think Tanevski's design is practical, and attainable. What do you think?