Kharl Prado
November 26, 2010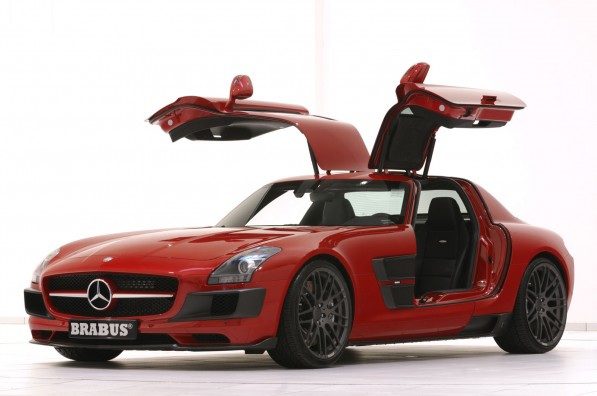 German tuner BRABUS dropped its latest Mercedes-Benz offering at the Essen Motor Show, showcasing the SLS AMG Widestar which is…well… wide.
The emphasis is really on getting the SLS wider, and sometimes the tuned car appears too wide for comfort. It's bound to get noticed by people, definitely. But whether they react positively to the car's appearance is another matter. You do get a lot of BRABUS and Widestar embellishments on the exterior of the car.
In terms of performance, there's little improvement on top of the base model in this tuned version. Many were disappointed that BRABUS was only able to bump up the power by 10 horsepower. This is after installing an all-new exhaust system and shaving off some weight.
The exhaust system is composed of a quartet of slanted pipes that can be controlled by the driver in order to provide the kind of sound he or she prefers at a given time. On the whole, the SLS Widestar is 1.2 inches lower and has some lift-reducing implements such as a rear diffuser and a rear spoiler.
Of course, prospective buyers do get a wide range (pun intended) of extra stuff, including new alloy wheels under carbon fiber wheel arches. The wheels are larger, and the rear axle has also been widened. As usual, customers can also opt for heavy customization for the interior trims.