Kharl Prado
November 26, 2010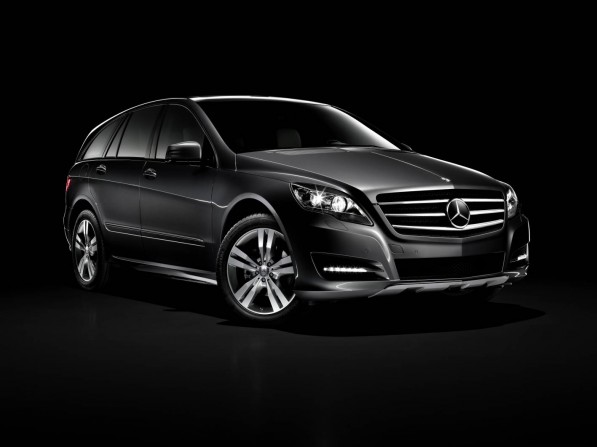 The 2011 R300 CDI was launched by Mercedes-Benz Australia, and this Aussie version is seen sporting a range of exterior changes while still packing some high-tech interior specs. The updated R-Class comes with some key exterior tweaks over the standard one we saw at the 2010 New York Auto Show, including a sharpened front, bi-xenon headlights reminiscent of the ML-Class units, and running LED lights housed in the side cutouts near the lower air intake area.
The R300's rear also gets exterior updates via a new bumper, a diffuser, new trim integrated on the tailpipe, and tweaked tail lights. Going to the interior, we see that it gets some advanced features, including 3 rows of seats that can be arranged in a number of configurations to suit the owner's needs. The interior gets an Easy Pack tailgate, eight airbafs, and Neck-Pro head restraints.
The electronic features include a 16.5-centimeter display for the center console, sat nav, a reverse camera, 4GB of onboard storage for mp3 files (with expandable storage), a DVD player and a 6-disc CD player.
The R300 inherits the same 3.0-liter V6 diesel power plant from its predecessor coupled with the updated version of Mercedes-Benz's seven-speed automatic transmission.
The Australian take on the R-Class fetches for a whopping $92,200. That seems a bit pricey, but it does have the Mercedes-Benz pedigree.