Kharl Prado
November 13, 2010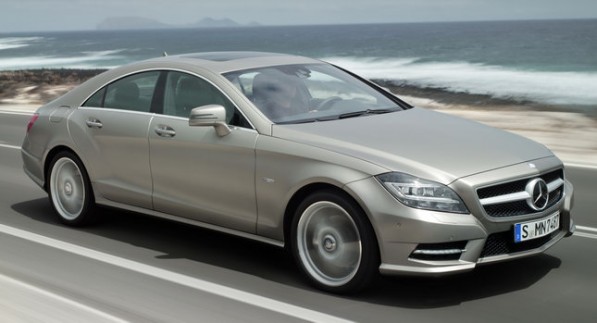 We know you've all been waiting to hear news about this. Well, here goes. Mercedes-Benz has just announced to the press that they are indeed going to bring out the CLS63 AMG sports sedan come November 19. Where else to witness it than at the 2010 Los Angeles Auto Show? This should pull in a hefty attendance. The company will also be announcing its plans to rollout its F-CELL car in the US, so you better be in LA this month.
Nobody has yet seen what the 2011 CLS63 AMG would look like, so we can only expect eager visitors waiting in anticipation to catch first glimpses. Its forecasted powerplant is a 5.5-liter twin-turbo V8 engine with a multi-clutch technology gearbox. Stock configuration should give you an easy 518hp and 516lb-ft torque. Of course, as with anything that is associated with AMG, it's going to have an optional Performance Package that'll boost those figures up to 550hp and 590lb-ft torque, turning the sexy CLS into a powerhouse.
The F-CELL car, meanwhile, is actually an electric B-Class that uses advanced hydrogen technology. Hydrogen gas and air reacts to produce power inside the fuel cell, without any internal combustion being required. The fuel cell will give the electric motor around 136hp at maximum, being backed up by a 35kW lithium-ion battery pack that gets charged by recovered braking energy. Yes, Formula 1 KERS-type technology folks, in a B-Class.